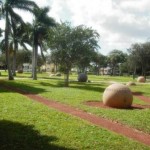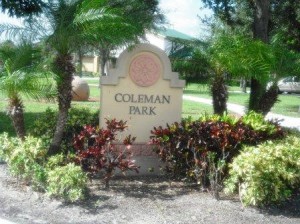 Located at 1116 21st Street in West Palm Beach, Coleman Park & Community Center sits in between 19th Street and 21st Street.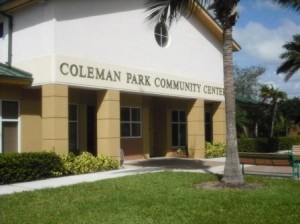 Mayor Lois Frankel pushed for a plan to revitalize Coleman Park, and several years ago, it became a reality.  With so much history, baseball legends Satchell Paige,  Jackie Robinson as well as Hall-of-Famer Hank Aaron all played here in what used to be called Lincoln Park.
To remind you of the historical significance of this park,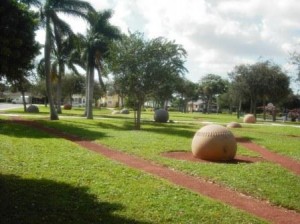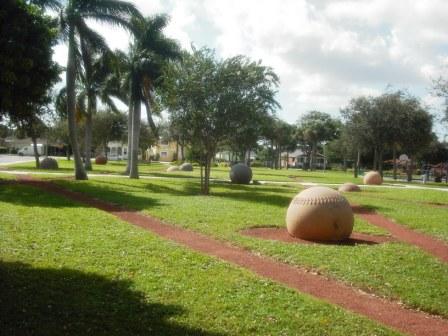 you will notice several paths with structural oversized baseballs placed in various locations.
The Recreation building and the grounds are well maintained and kept pretty clean which gives you an inviting and welcoming feeling.
This park is mainly for the local community as parking space is limited to only 8 vehicles.
To the right of the building's parking area, you will find the shuffleboard court as well as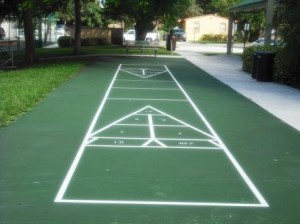 a fenced area specifically for basketball and tennis. Both are within the same courtyard which makes it a little difficult if someone wishes to play tennis without the distraction of basketball players right next to you.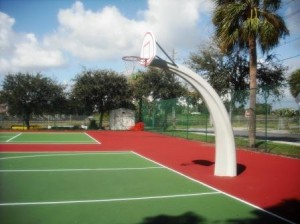 However, their use of bright contrasting colors on the courts makes it very appealing for everyone.
Also located facing the basketball/tennis courts, there are bleachers for those who wish to encourage their children or just to sit and watch a game.
In this same area, the picnic tables are situated adjacent to the building and sheltered from the elements.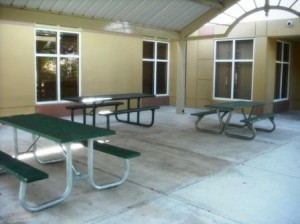 There's a nice view of the open field with more picnic tables.
For the very hot summer days, there's a small wet play area for the children to cool off.
As you keep going around the building, you come into the playground area. Only one play structure is provided but it's a good size, big enough for quite a few children to enjoy and also one swing set.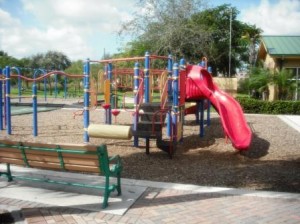 There's an interesting little garden perhaps a butterfly garden with small pebble paths all around it.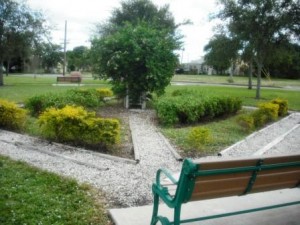 The Coleman Community Center is open Monday – Friday from 12:00 noon to 8:00 pm, Saturday from 10:00 am  to 6:00 pm, and closed on Sunday.
Overall, Coleman Park is a great asset for the local community and was much needed to provide a safe area for children to come play as well as the various activities provided by the Community Center. So if you live in this community, you already know what a great little park this is where the whole family can come and enjoy themselves.