Kravis Center for the Performing Arts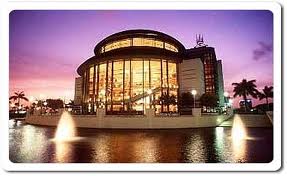 701 Okeechobee Blvd.,
West Palm Beach, Fl. 33401
(561) 832-7469
The Raymond F. Kravis Center for the Performing Arts has to be one of the best places for entertainment. With such a wonderful variety of performances in all areas of the spectrum from Opera, Performance Art,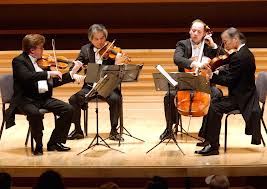 Broadway Musicals to Comedy, from moments of pure bliss to the funniest plays, it all happens here at the Kravis Center.
Involved in our local community, with several family programs and outreach. Many of these programs take place in the Michael and Andrew Gosman Amphitheatre. Whether under the sun or the stars, this intimate, open-air facility (featuring a large, canopy-covered elevated stage, 600 permanent bleacher seats and additional seating for approximately 800 guests on the lawn) showcases an assortment of performances to be enjoyed by the whole family. All shows held in the outdoor Gosman Amphitheatre are offered as general admission, with seating available on a first-come, first-served basis. Picnic baskets, lawn chairs, blankets and non-alcoholic beverages are welcome inside the facility. Concession refreshments are available.
The Cohen Pavilion is a multipurpose facility for meeting and catering including the 10,500 square-foot Weiner Banquet Center and Gimelstob Ballroom with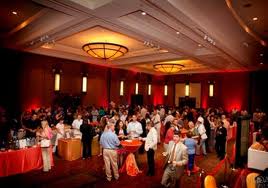 seating for more than 700 people, and The Picower Foundation Arts Education Center with the Helen K. Persson Hall, practice rooms, classrooms, lecture halls, theatre labs, a dance studio and recording studio. These and many more amenities make this one of the most versatile and beautiful facilities in Palm Beach County.
The Weiner Banquet Center's various amenities are available for rent for meetings, trade shows, conferences, fundraisers, rehearsals, weddings, bar mitzvahs, proms, lectures, screenings, seminars, auditions, graduations, luncheons, etc.
The Kravis Center comes highly rated by the community and surrounding area. Something for everyone. To check on coming performances, tickets or more information, please visit their website at link below.