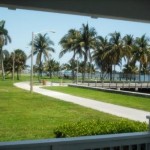 North Flagler and 23rd Street,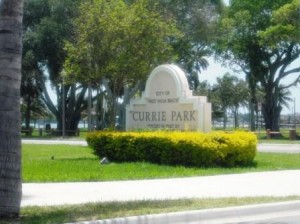 West Palm Beach
(561) 804-4900
Hours: Sunrise to Sunset

Facilities:
Boat ramps and Parking
Tennis Courts
Pier
Playground
Maritime Museum
Martin Luther King Memorial
Restroom facilities
From Currie Park boat ramps, you can also watch DivaDuck amphibious vessel go right into the Intracoastal Waterway. (see video at bottom)
Completed in 2004 and visible from Flagler Drive, is the Martin Luther King Jr. Landmark Memorial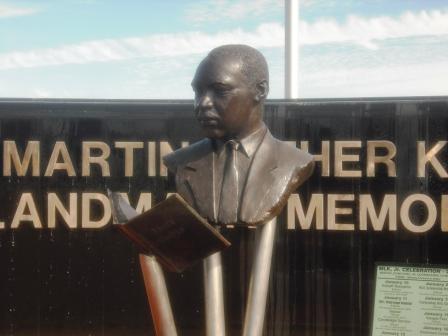 commemorating the life of Dr. Martin Luther King, Jr. At the center is a large bronze sculpture of Dr. King holding the Holy Bible with cascading water on a curved granite wall behind him. On the wall as well as behind it are several quotes of people and events from Dr. King's life and the civil rights movement. Very well done, one of the best in Palm Beach County and not to be missed!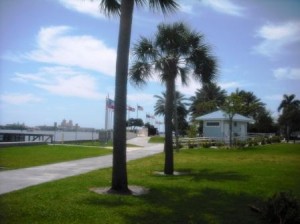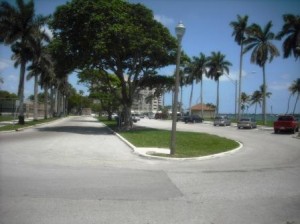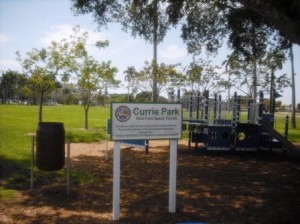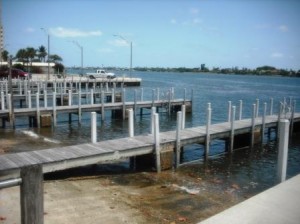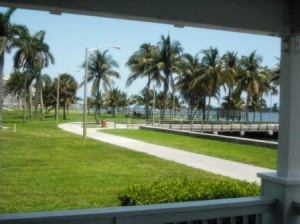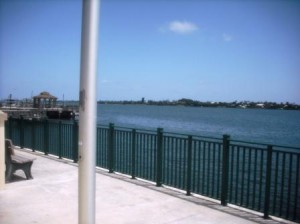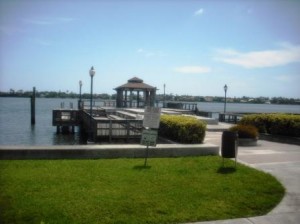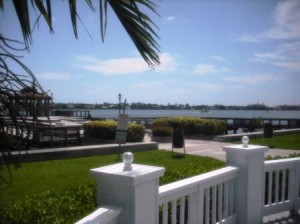 For more information, see my full review under My visit to Currie Park.