Palm Beach Maritime Museum is a non-profit organization and educational organization with a school exemption (PB Maritime Academy), which focuses on maritime history and the marine environment. The Maritime Museum helps us to understand the history focusing on the Straits of Florida and the Caribbean Basin.
The Museum offers interactive exhibits,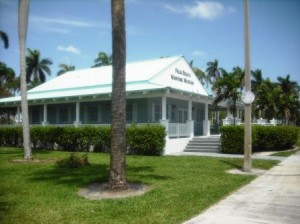 artifacts, displays and simulation as well as educating the general public on the maritime history in our local area.
The Palm Beach Maritime Museum has two separate public facilities.
The Lake Worth Lagoon Education Center is located in Currie Park at 2400 North Flagler Drive in West Palm Beach. The Education Center has several interesting artifacts on display and helpful friendly volunteers to answer your questions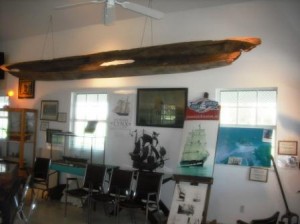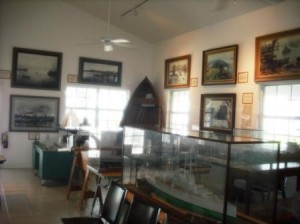 and show your around. You also get a really nice view of the Intracoastal Waterway which gives you even more a reason to visit. Docks are adjacent and they offer guided ferry boat trip to Peanut Island to visit the JFK bunker and the Coast Guard Station however you may want to drive to the Riviera Beach Municipal Marina which is a better alternative (quicker, less hassle..in my opinion)
Hours for Education Center at Currie Park
Wednesday through Saturday, 10:30 am to 3:30 pm
Closed Sunday through Tuesday
For information please call 848-2960 or 723-2028
The Palm Beach Maritime Museum and the JFK Bomb Shelter are located on Peanut Island accessible by boat or ferry from Riviera Beach Municipal Marina. The ferry/water taxi fare is separate than the museum admission.
Water Taxi from Riviera Beach Marina (Captain Joe) $10.00 per person roundtrip.
(561) 339-2504
Sailfish Marina shuttle to the island for $10.00 per person
(561) 844-1724
Once you reach Peanut Island, you make your way to the boat house where you purchase tickets to visit the PB Maritime Museum and the JFK Bomb Shelter. Note that these are guided tours, you will not have access without a guide. At the boat house, public restrooms are available and gift shop where you can purchase snacks, water, soda and ice cream. Several tables and chairs under covered deck as you enter and a good place to sit and relax after touring while you wait for your ride back. Or you may prefer to take a look around the island first before heading back.
Guided Tour (25-30 minutes) Tickets prices for Peanut Island PB Maritime Museum and JFK Bomb Shelter
Please note that the JFK Bunker has closed Oct. 22, 2017.
Adults $17
Senior (60 and older)  $14
Children (5 to 17): $12
Hours:
Saturdays and Sundays, 11 a.m. to 4 p.m.
If time permits, make your way around part of the island. Paved walkways and benches inviting you to sit and relax and enjoy the views. At Peanut Island, camping, swimming, kayaking and snorkeling are some of the many recreational activities people love to come here for. Keep in mind that large crowds gather at Peanut Island during holidays and it can get very noisy so weekdays are quieter if you are planning to stay for the day…so pack a cooler and bring a beach chair for a day of total relaxation.
For more information, please click here for their website.
The ride to and from Peanut Island is quite enjoyable. This following video is aboard Captain Joe's vessel from Riviera Beach Municipal Marina.