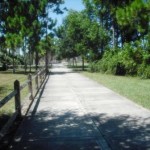 2400 Pinehurst Drive,
West Palm Beach, Fl. 33413

Greenacres Freedom Park is located across from Okeeheelee Park on Pinehurst Drive past Okeeheelee Middle School. This is a 51.93 acre park open sunrise to 10 pm.
Nice entrance with large main pavilion which has 4 electrical outlets located on the inside of each posts, with a nice view of the lake, very peaceful and quiet.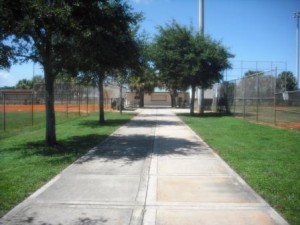 Ballfields and soccer fields to the left, playground equipment and restroom facilities to the right. Parking on both sides with paved walking/jogging path all around the lake. Picnic tables with grills and volleyball area. Greenacres Freedom Park is also where mountain bike enthusiasts can come park their vehicles and get ready for adventure as the Pinehurst Mountain Bike Trail head is nearby. For map of the actual trail see following link. http://www.forcemtb.org/pinehurst_trail.html