Farmers Emporium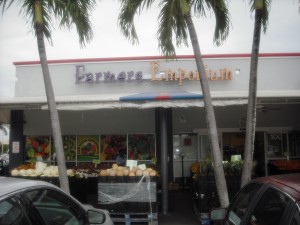 4619 Okeechobee Blvd.,
West Palm Beach, Fl. 33417
(561) 615-5224
Very good location in the Emporium Square Plaza next to Bud's Chicken. There's plenty of parking however, the parking lots fills up fast on busy days as this place is very popular.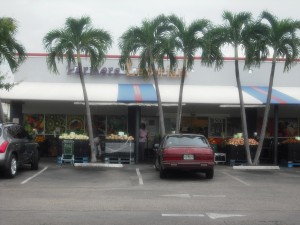 As you walk up to the market, you notice outdoor tables filled with fresh fruits and vegetables,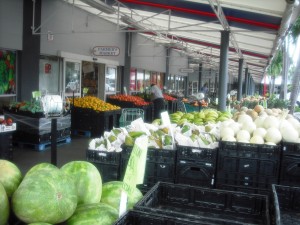 all under a canopy, very well done, nice and airy feel. Shopping carts also conveniently located.
Once inside you will find breads, flatbreads, canned products, kosher products, fresh eggs, honey and lots more fruits and vegetables. Prices are really good and people very helpful and friendly.