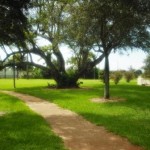 700 Maddock Street
West Palm Beach, Fl 33405
(561) 804-4900
Open Sunrise to Sunset
Mary Brandon Park is located just one block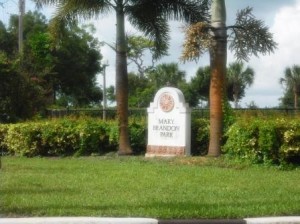 south of Forest Hill on Georgia Avenue next to the WPB Municipal Golf Course.
Beautiful small quiet neighborhood park with just enough amenities to suit most residents in the area. Large green open space for children to run around. Convenient for people to bring their dogs to the dog park.
Play area with play structures for children
Water fountain
Benches
Softball Field
Basketball Court
Restrooms
Walking path all around the park
Dog Park (fenced for small and large dogs)
Parking for approximately 30 vehicles.