104 Datura Street,
West Palm Beach, Fl 33410
(561) 822-1515
Located west of Flagler Drive with a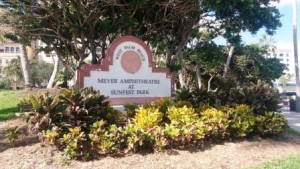 view of the WPB waterfront, this 10,000 sq. ft. amphitheatre hosts all kinds of special events throughout the year including the all so popular 4th on Flagler, SunFest, India Fest and Irish Fest (returning in 2018).
This is a great place for families to come and sit on the grass or bring a chair or blanket for a picnic while listening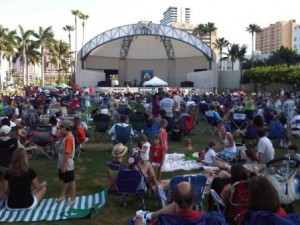 to free entertainment. Benches, tables and walking paths as well as restrooms and water fountains are conveniently located. Free event every 3rd Sunday of every month "Sunday on the Waterfront concert series" from 4:30-7:30 May thru October and from 3-6 for the winter schedule.
For information about upcoming events please see WPB Sunday on the Waterfront