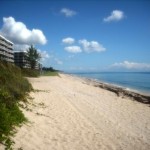 2100 South Ocean Blvd.
Palm Beach, Florida 33480
(561) 227-6450

There are actually two separate entrances to Phipps Ocean Park with the Phipps Tennis Center separating the two areas.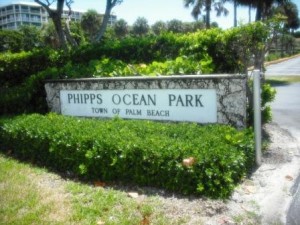 Lots of parking spaces at both areas. Parking is $5.00 per hour unless you are using the Phipps Tennis Center parking lot which is free for the first two hours between 8am and 1pm.
At Phipps Ocean Park, you will find lots of picnic tables with barbeque pits and cabanas with fantastic views of the ocean. Fabulous area for kids to play, many mature trees offering cool shades in the summer heat.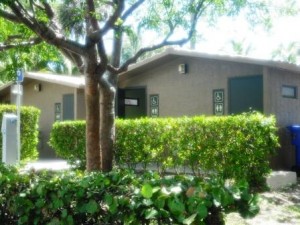 Restrooms available as well as drinking fountain.
If you are looking for a quiet beach, this is it! Nice boardwalk takes you over to the beautiful beach however watch out for erosion in certain areas. Part of the shoreline has flat rocks so keep an eye on the kids but walk just a short distance to a great beach. Lifeguard on duty during normal hours. Great place to look for shells, snorkel or just soak up some sun and relax.
Phipps Ocean Park and Beach is a little gem nestled between other crowded beaches. Just a few people use this beach especially during early morning hours before 11am. However many people will find the parking fee too much for an entire day. Enjoy!
The Phipps Tennis Center is located between both entrances and is very well maintained and free parking for first two hours. For more information about the Tennis Center, please click here.