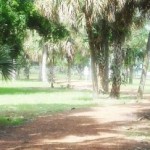 Welcome to WPBParks.com!
There are so many reasons why people enjoy going to the park!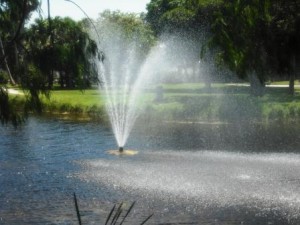 I will be visiting parks regularly and posting information as well as photos of each park. My wish is to show where people can go in the city of West Palm Beach, they can get an idea of what to expect to find at that particular park.
Whether you are looking for a place to jog, walk the dog, play with the kids, have a picnic or just sit and relax, this will be the place to show all that's available in West Palm Beach area especially for people moving here.
Many parks offer an abundance of amenities to please everyone. There's always one or two parks which we prefer above others and I hope this site will help you find the right one for you and your family.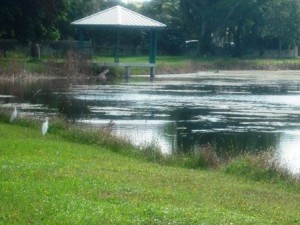 Some photos were taken at Dreher Park (north side) in West Palm Beach. Really like the fountain. Some taken at Haverhill Park the week after Tropical Storm Isaac came through our area.
Last photo from Dreher Park (north side).
Basically just doing an overview of each park with reviews to help viewers be as informed as possible ahead of time so they can plan their visit.
Most of us who have lived in West Palm Beach for a long time know the area pretty well, however it's surprising to find out how many people visit only the parks close to their homes. Sometimes, it's worth the effort to go a bit farther to visit a different park with more amenities which perhaps may be more suitable for you and your family.
If anyone would like to let me know of their impressions after a visit to any of these parks, or if there's anything that could be helpful to other viewers, something that was not mentioned in my post but that could be valuable to others, please leave a comment. I am open for suggestions and ideas as well.
Choose a park below for a description of each park in West Palm Beach including park maps, park photos, a list of park amenities and more!
Coleman Park
1116 21st Street,
WPB, FL 33407
Currie Park
North Flagler and 23rd Street,
WPB, FL 33496
Dreher Park
North or South on Summit Blvd.,
WPB, FL 33405
Dyer Park
7301 Haverhill Rd,
WPB, FL 33412
Gaines Park
1501 N. Australian Ave.
WPB, FL 33401
Golfview Heights
2301 Seminole Blvd.,
WPB, FL 33409
Greenacres Freedom Park
2400 Pinehurst Drive,
WPB, FL 33413
Haverhill Park
5470 Belvedere Road,
WPB, FL 33415
Howard Park
1302 Parker Ave.,
WPB, FL 33401
Lake Lytal Park
3645 Gun Club Road
WPB, FL 33406
Mary Brandon Park
700 Maddock Street
WPB, FL 33405
Okeeheelee Park and Nature Trail
7715 Forest Hill Blvd.
WPB, FL
Osprey Park
5026 North Flagler Drive,
WPB, FL
Phipps Park
4715 South Dixie Hwy.,
WPB, FL 33405
Pleasant City Community Center
500 22nd Street,
WPB, FL 33407
South Olive Community Center
345 Summa Street,
WPB, FL 33405
Vedado Park
3710 Paseo Andalusia
WPB, FL 33405
Westgate Park and Recreation Center
3691 Oswego Ave.,
WPB, FL 33409