WPB Greenmarket
on the Waterfront
Banyan Blvd,
West Palm Beach, Fl.
Opening Saturday October 1, 2022
from 9 am to 1 pm
Closing April 15, 2023
Voted #1 Farmers Market in the country by USA Today. Opening Day Ceremony starts at 10am.
Merchant tents will be placed 5 feet apart. Masks are not required but recommended and attendees are asked to follow CDC guidelines. Hand sanitizing and hand washing stations will be placed throughout.
The largest in South Florida, the WPB Greenmarket will celebrate the opening of its 28th season. Enjoy live music performance and a mimosa and you're ready for a fabulous morning.
This season, the West Palm Beach Greenmarket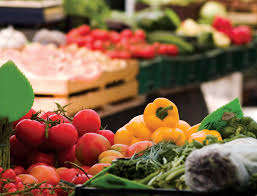 will have 100 vendors with 30 new kiosks which is the largest amount of vendors in Greenmarket history. Selling local produce, plants, exotic flowers, herbs and spices, baked goods, gourmet foods, teas, coffee, natural personal care products and so much more.
This year's vendors includes Artpie, Florida Coffee Roasters, Field of Greens, Havana Restaurant, The Gourmet Muffin, Macaroner, Mozzarita, MondEpice Spices and Teas, V2 Baked Vegan Bakery & More.
Free public docks are available for those who choose to come by boat.
Free parking until noon in the Evernia Street garage during market hours. It will cost you $5 flat rate at the Banyan Blvd/Olive garage. Dogs are allowed on short leashes. So come by with family and friends and see what's new while enjoying the beautiful Waterfront views.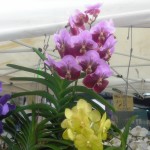 For more information, map, vendor applications, please see their website at: