WPB Greenmarket
100 N Clematis Street,
on the Waterfront
Banyan Blvd,
West Palm Beach, Fl.
Opening Saturday October 7, 2023
from 9 am to 1 pm
Closing April, 2024
Voted #1 Farmers Market in the country by USA Today for the 3rd year. Opening Day Ceremony starts at 10am.
The largest in South Florida, the WPB Greenmarket will celebrate the opening of its 29th season. Enjoy live music performance, interactive workshops and lots of colorful, healthy produce and the addition of the brand new MasterChef Showcase monthly.
This season, the West Palm Beach Greenmarket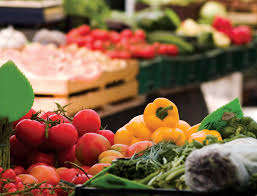 will have 125 vendors with several brand new vendors which is the largest amount of vendors in Greenmarket history. Selling local produce, plants, exotic flowers, herbs and spices, baked goods, gourmet foods, teas, coffee, natural personal care products and so much more.
This year's vendors includes Field of Greens, Florida Man Pet Treats, Gratitude Garden Farm, Havana Restaurant, Hive Bakery and Cafe, Mozzarita, MondEpice Spice and Teas, Stamper Cheese, Subculture Coffee & so much more.
Free public docks are available for those who choose to come by boat.
Parking will be FREE at City Center, Clematis and Sapodilla City Garages during GreenMarket Hours only.
It will cost you $1 for first 2 hours, $2 for each addition 1/2 hour at other parking garages.
Parking Garages:
Banyan Street Garage, 200 Banyan Boulevard
City Center Garage, 401 Banyan Boulevard
Clematis Street Garage, 500 Banyan Boulevard
Evernia Street Garage, 333 Evernia Street
Sapodilla Garage, 640 Clematis Street
Dogs are allowed on short leashes. So come check it out with family and friends, do some shopping, check out new vendors, have a bite to eat and just relax and enjoy the beautiful waterfront.
For more information, map, vendor applications, please see their website at:
http://www.wpb.org/greenmarket/