WPB Greenmarket
on the Waterfront
Banyan Blvd,
West Palm Beach, Fl.
Opening Saturday October 5, 2019
from 9 am to 1 pm
Closing April 2020

The largest in South Florida, the WPB Greenmarket will celebrate the opening of its 25th season tasting event, during which many vendors will offer free food samples. Enjoy live music performance and a mimosa and you're ready for a fabulous morning.
This season, the West Palm Beach Greenmarket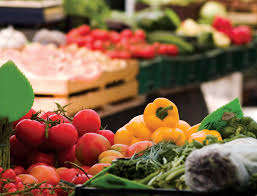 will have 90 vendors with 15 new kiosks selling local produce, plants, exotic flowers, herbs and spices, baked goods, gourmet foods, teas, coffee, natural personal care products and much more.
Check out the Waterfront Oasis, at North Clematis and Flagler Drive, that will feature a live island band and a bar serving unlimited mimosas for $10. Fresh flowers and exotic plants and misters to stay cool.
This year's returning vendors includes Aioli, BMORE crabcakes, Cocowatt, Eddie's Dark Choicolate, Fresh Home Made, Holly's Natural Products, Mi Casa Tu Casa, Mondepice, Naughty Nutty Love, NuGrub Vegan Products, Primordic, Soukie's Spring Rolls Bowls & More, Strudel 2 and The Cheese Shoppe.
Free public docks are available for those who choose to come by boat.
Free parking in the Evernia Street garage during market hours. It will cost you $5 flat rate at the Banyan Blvd/Olive garage. Dogs are allowed on short leashes. So come by with family and friends and see what's new while enjoying the beautiful Waterfront views.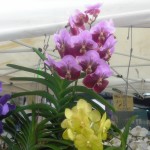 For more information, map, vendor applications, please see their website at: