Welcome to South Florida where you can expect to find some of the best beaches in the state. Whether you are looking for a tranquil beach to relax, a place for family picnic, or interested in sports and activities, going to the beach brings fond memories for years to come.
Young children can spend hours making sand castles while older children snorkel, paddleboards, surf or fly a kite.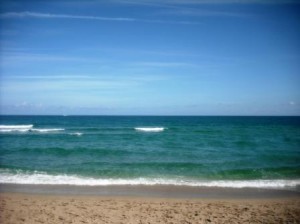 You can take long walks, look for shells or go kayaking. Many locals come for their daily morning jog. Just bring your beach chair, umbrella and a good book and unwind while listening to the ocean waves. Whether you spend a few hours, an entire day or a week, time spent at the beach will be remembered with a smile.