My visit to Westgate Park & Recreation Center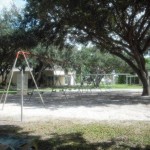 Conveniently located at 3691 Oswego Avenue in
West Palm Beach and serving the Westgate community and surrounding area, the Westgate Park & Recreation Center has a lot to offer.
With plenty of parking spaces all around the park, the main building houses a gymnasium, a game room and several offices as well as restroom facilities.
To the left of the building, there's a small fenced off playground area with swings and play structure  for children 2-5 years of age.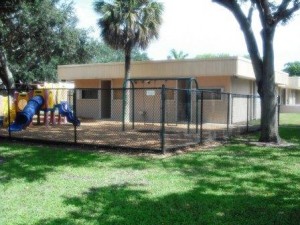 And a little further, you come into another area for older children where they have more swings, some for toddlers and some regular as well as a number of play equipment to keep children occupied.
Very nice to see plenty of large trees for shade and picnic tables and benches throughout the park.
For those who are planning an event of any kind, be advised that this park has only one pavilion so keep that in mind and reserve early. However it is a good size, located close to the playground where it would be easy to keep an eye on the kids.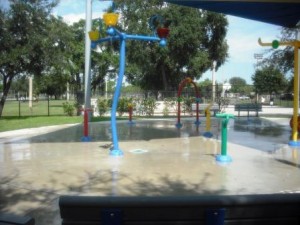 I was surprised to find that they now have an area for children to splash around during the hot summer days. Splashpark has several fountains to cool kids off and benches are nearby for parents to watch their kids. That area is also fenced off. As you keep going around you will find two lighted basketball courts open until 9pm as well as a large lighted multipurpose field.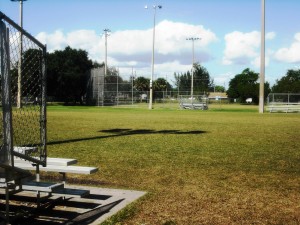 Overall, this park has a lot to offer to this community. Good place to bring the kids especially during summer vacation. Parents please stop by and check out the activities posted at the Community Center.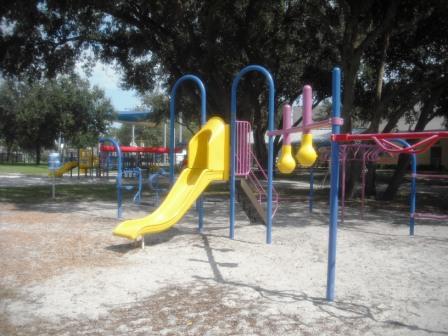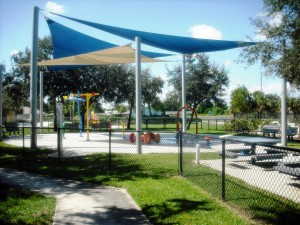 Renovations were made in March 2016 to include a new 10-piece fitness zone.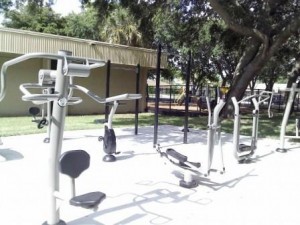 The exercise equipment, the same found in a health club, invites adults of all shapes, sizes and fitness levels to work-out at no costs.
Many residents especially teenagers enjoy the many amenities provided (the basketball courts are always popular)  as well as being within walking distance to their homes. The park is open sunrise to sunset, is well maintained, clean and very accessible.
As always, if anyone would like to comment on this park, if anyone has suggestions or any information that could be useful to other viewers, please do leave a comment.