Palm Beach International Boat Show – March 20-23, 2014
This is the 29th year in West Palm Beach for the Palm Beach International Boat Show and is one of the top five boat show in the United States.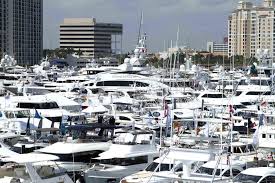 Organizers say the event will feature more than $1.2 billion worth of boats, yachts and accessories from the world's leading marine manufacturers, everything from power boats, fishing boats and inflatables to bow riders and 150′ superyachts. So whether you're interested in purchasing or just want to see what's new out there, it's all here for your viewing pleasure.
Show entrances are at Evernia Street and Flagler Drive and North Clematis Street and Flagler Drive.
The Palm Beach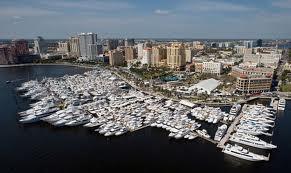 International Boat Show opened Thursday at noon and will run Friday and Saturday from 10 a.m. to 7 p.m. and Sunday from 10 a.m. to 6 p.m.
No backpacks permitted
No large bags or coolers.
Cost is $18.00 for adults
$8.00 for children 6 to 15
free for children younger than 6.
Tickets available online and at the show.
For more information, visit PB Boat Show