Palm Beach Outlets Mall Grand Opening Feb. 14
It's almost time…..yes, almost time to go shopping at the brand new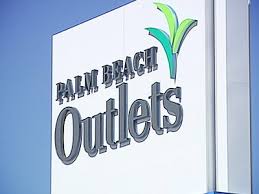 Palm Beach Outlets Mall. So exciting to have a mall again in West Palm Beach. See map below for location. Set to open this Friday, February 14.
For those who cannot wait and would like to get an extra early start as well as helping our community, the Palm Beach Outlets is hosting a charity shopping night "open doors/open hearts" on Thursday, Feb. 13 from 6pm to 9pm. Tickets are $20 per person and proceeds will go toward 20 different local charities.  For more information, click charity event.
Lots of activities planned for the first few days,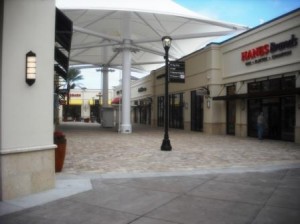 so bring the entire family and let's celebrate this Grand Opening of the Palm Beach Outlets. Remember, construction is still going on as there will be many more stores (including Whole Foods and Nordstrom Rack) opening later on in the fall of this year.
But for now, let's go shopping…..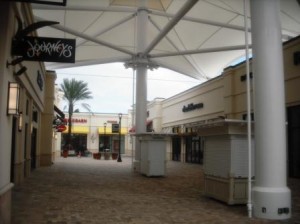 Friday
9 a.m.: Ribbon cutting ceremony
10 a.m.: Stores open
10 a.m.-noon: Roving stilt walker/juggler
6-8 p.m.: Music Soloist
Saturday
Performances through the day by local school groups
6 p.m.: Celebrity Style Fashion Show hosted by Mario Lopez, host of EXTRA and formerly Saved By The Bell.
Sunday
11 a.m.-1 p.m.: Roving stilt walker/juggler
Noon-2 p.m.: Face painting
3-5 p.m. Roving stilt walker/juggler
Monday
10 a.m.-noon and 2-4 p.m.: Roving stilt walker/juggler
6-8 p.m.: Music soloist
Location of new PB Outlets Mall (previously Palm Beach Mall)
1751 Palm Beach Lakes Blvd.,
West Palm Beach
561-515-4400
Regular business hours:
Monday through Saturday 10 a.m. to 9 p.m.
Sunday 11 a.m. to 7 p.m.