SunFest 2014
April 30 – May 4
West Palm Beach Waterfront
It's that time again! Spring brings us warmer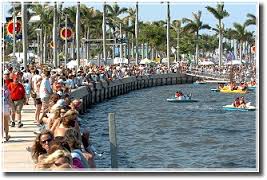 weather and the ever so popular event of the season… SunFest 2014! People from all over the area look forward to this event all year long and for good reasons.
With 3 stages of live entertainment featuring well known bands such as Goo Goo Dolls, Kid Rock, and the Dooby Brothers to many less known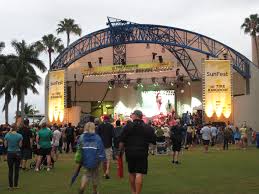 but great local bands such as Spred The Dub and Luxury of Company you get to enjoy a variety of music whether you enjoy Reggae, Rock, Pop or Country, there is something for your listening pleasure during this 5 day event.
Visit the BB&T Juried Fine Art & Craft Show which includes jewelry, painting, pottery & ceramics, photography, sculpture, wood, arts and crafts. 
Stop by any of three Captain Morgan's floating Oasis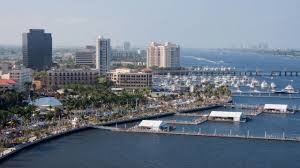 barges as well as the popular Youth Park for families with children. Walk along Flagler Drive and take in the scenery while listening to the music in the background. Oh, let's not forget the food and the spectacular SunFest Fireworks show on the last evening! Stay hydrated as temperatures can get very hot especially during the long weekend hours.
SunFest Advanced tickets can be purchased online and at all Publix in Palm Beach and Martin Counties until April 26th.
Tickets are available for 1-day, 2-days or 5-days.
Senior tickets (65 and older)  are only available at the gate with valid ID.
Remember no large bags allowed at SunFest. Mayor Jeri Muoio said the same rules will apply that were in place for the boat show: Small bags; nothing larger than 12 by 12 inches and 6 inches deep. No coolers, No backpacks. Diaper bags will be searched. Also the City prefers clear bags for ease of searching.
For all information concerning parking, tickets and music lineup, please visit SunFest 2014