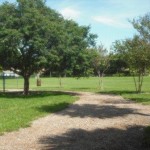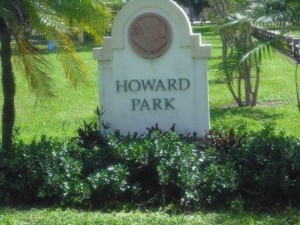 Located at 1302 Parker Avenue, West Palm Beach (one block south of Okeechobee Blvd), this park has quite a few amenities.
Just north of the Armory Art Center, it sits between Parker Avenue and Lake Avenue and you can access the park from both streets. You will find multiple parking areas.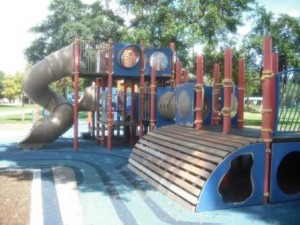 Pretty good size Community Park, it is named after D.D. "Dad" Howard, the City's first Superintendent of Streets and Public Spaces.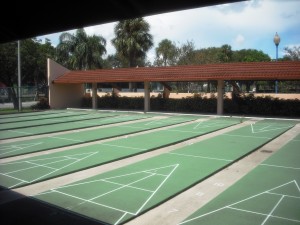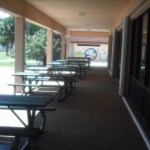 If you visit the park you can use the main and largest parking area where you will find the Community Center which offers children a place for activities and recreation with several tables outside. You will also find 2 shuffleboard courts (lighted & fenced off) conveniently located pretty much in the middle of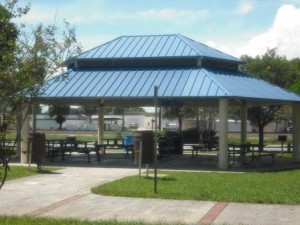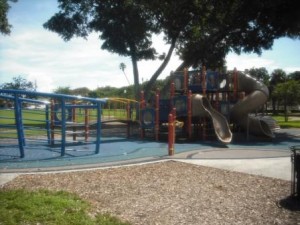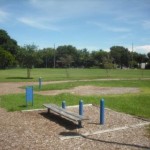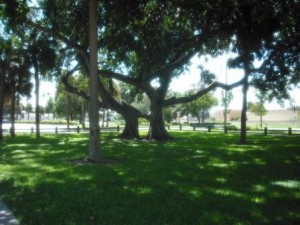 the park adjacent to the restroom facilities.
You will notice one of 2 play structures for children as well as a good size pavilion and multiple benches, picnic tables and shade trees all around. Lots and lots of green area for the kids to run around. The softball field is located toward the south end of the park where there is also more parking available.
To help you stay fit, you will find a nice walking trail with several exercise stations as well as a paved sidewalk.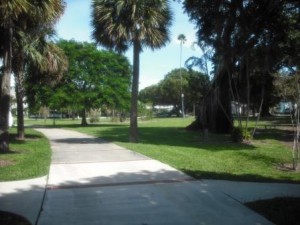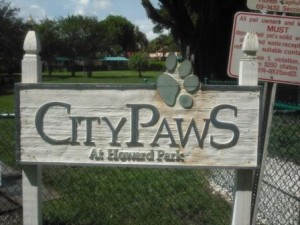 For those of you who have dogs, there's a really nice area designated for your canine friends. "City Paws" offers 2 separate areas, one for the larger dogs (25 lbs and over) and another for the smaller breeds. Really nicely done, both areas are fenced off, with lots of shade trees, benches and a covered bench area.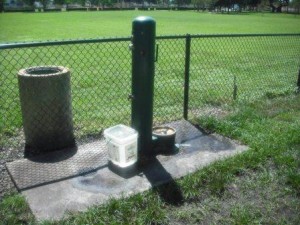 You will also find a cooling station for your dog as it's very important to stay hydrated during and after playing so hard.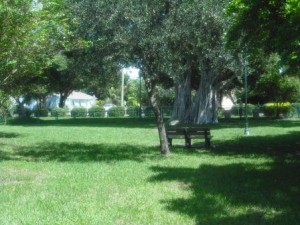 Be sure to read the sign at the entrance of the dog park as they do spray the yard monthly. Puppies under 4 months old are not permitted in the dog park area. For your convenience, you can access "City Paws" gate from Lake Avenue and there's off street parking as well. Otherwise, if you use parking on Parker Avenue, you will have to walk all the way around the fence to the gate.
As you keep walking around the park, you will also find 2 basketball courts..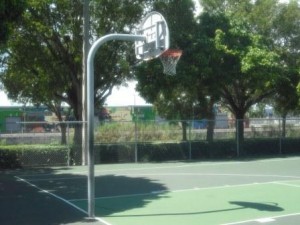 The Tennis facilities are located toward the north end of the park around the lake. Closer to the tennis court area you will find another play structure with baby swings as well as regular swings.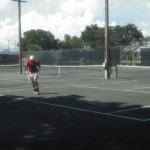 There are several large banyan trees near the tennis courts which offers lots of shade which is welcomed if you happen to visit the middle of the day, during your lunch hour or just during the hot summer months when the temperatures can get quite hot.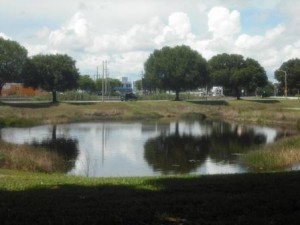 Overall, I found Howard Park to be very conveniently located, clean and well maintained with many options for visitors and would definitely recommend you come and spend time in this park. Enjoy your visit!