Next week, summer will officially be here and already the heat and humidity is almost unbearable….to me anyway. Since I'm an early riser, most of my outside chores get done early in the day and during the hottest part of the day, you will find me indoors.  We do have a few palm trees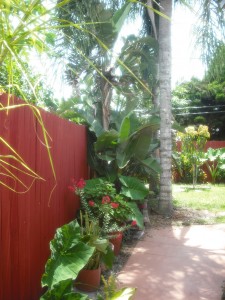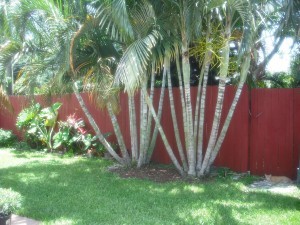 in our yard as well as bird of paradise and those really help keep part of the yard and the house cool. Does anyone ever get used to temperatures above 90 degrees? Perhaps….but not likely. That's the reason why our beaches are so welcoming and a great way to stay cool in Florida.
If you happen to visit any of the parks in West Palm Beach, you will find that most of them offer lots of shade.
Whether it's from a large tree or a covered pavilion, it's always welcome and almost necessary in south Florida.  So here's a few suggestions on how to stay cool at the park.
First and foremost, stay hydrated.  So many products on the market today that you can bring, sports drink galore and bottled flavored water are a big business but for me the best is always the simplest and most economical….water. Sometimes I'll just add a little lemon juice for flavor but try to keep it simple.  Contigo AUTOSEAL 24-Ounce Water Bottle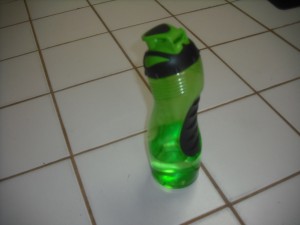 A large variety of water/beverage containers is available on the market today, but most convenient would be those worn in a belt or shoulder. For large gathering, ice coolers and assortment of drinks is a must. There should be water fountains available at all parks. And remember to bring a container for your dog unless there is a dog park with doggie water fountains. Jolly Pets Road Refresher Non-Spill Water Bowl, 54 Ounces
Bring a hat, sports cap/visor or anything to cover your head. You can find almost anything out there available from wide rim hats,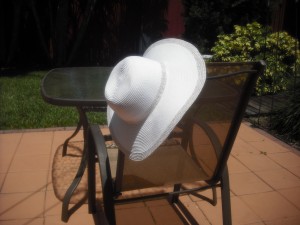 bucket hats, straw hats, sun caps, many that also offers neck protection as well as several with SPF into the fabric itself. Columbia Sportswear Women's Packable Sonoma
Wear lightweight clothing. Depending on what your plans are at the park, you should think comfortable and airy. Avoid anything heavy and constricting and instead go for the type of clothing that will help you stay cool. Lightweight cotton is a great choice and my favorite option however several man-made fabrics that are designed to wick moisture away from the body are available and very popular among those who jog or run at the park. Men's Coolmax Running Exercise European Performance T-Shirt
Bring a towel. Most assuredly, if it's hot, you will sweat no matter what. It's always a good idea to bring a small towel. Find one that is not too bulky to carry. It can be attached somewhere around your waist or even put around your neck. Sea to Summit DryLite Towel
Put your hair up.  If you have long hair, put it up ponytail style. Bring clips or sweat bandanas….anything that will keep your hair up and off your face.
If you find yourself really hot, you can always pour water directly over your head. That is a sure way to cool you off in a hurry!
Find a shade tree. Sometimes, all you need is the shade of a large tree. Perhaps you have a favorite spot where to come often and sit, read a book, watch the kids play, or just enjoy nature. To sit in the shade of a tree is one of the simplest pleasure of life and it doesn't take much to make a big difference in the way you feel.
Wet Play Area. Several of our local parks offer areas for children to cool off and have fun at the same time.
Even tempting for adults to go in with the kids!
So this summer, whether you sit in the shade or go for a run at one of our beautiful parks, just remember to stay cool, exercise with caution and keep an eye on the little ones. Just use common sense. If you feel something is wrong, say something and get help.
If you see anyone in distress, keep the following in mind:
Signs of heat exhaustion:
Heavy perspiration
Lightheadedness
Nausea
Headache
Dilated Pupils
Severe Thirst
Cramps
Red or Pale Cool Moist Skin
Signs of heat stroke:
Dry hot skin – no sweating
Pupils constricted
Weakness/Dizziness/Confusion
Difficulty breathing
Nausea or vomiting
Rapid pulse
Very high body temperature
Collapse