Keeping children safe around the school bus
According to the NHTSA (National Highway Transportation Safety Administration, children riding the school bus is the safest way for them to get to school.  Safer than riding in your vehicle, walking or bicycling. Almost all bus school fatalities occur when children are around the bus,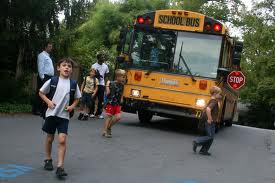 behind the bus or running toward the bus. Let's keep our children safe this school year and help them by giving them good instructions. Remember safety begins at home.
Here are some guidelines to keeping children safe around the bus:
1. If possible, walk your children to bus stops or contact neighbors to have children walk together and wait in groups. Use the "buddy system" when possible.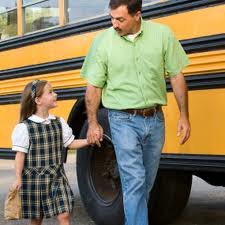 2. Get to the bus stop at least 5 minutes before bus schedule to arrive.
3. Wait until the bus stops, the door opens, and the driver says that it's okay before stepping onto the bus
3. If you have to cross the street in front of the bus, walk on the sidewalk or along the side of the road to a point at least five giant steps (10 feet) ahead of the bus before you cross. Be sure that the bus driver can see you, and you can see the bus driver.
4. Use the handrails to avoids falls. When exiting the bus, be careful that clothing with drawstrings, and book bags with straps don't get caught in the handrails or doors.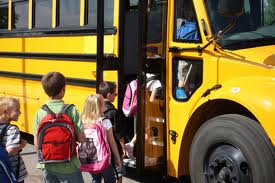 5. Never walk behind the bus.
6. Walk at least three giant steps away from the side of the bus.
7. If you drop something near the bus, tell the bus driver. Never try to pick it up because the driver may not be able to see you.