With all the excitement of going back to school,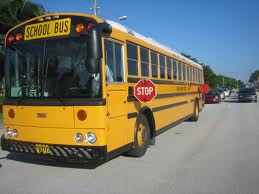 it's also very important to remind everyone about the safety at school bus stop as well as rules and expectations while on the bus. For the safety of everyone, especially our children, here are some guidelines.
Students should arrive at the assigned bus stop at least five (5) minutes before the published bus stop time.
Students should be made aware of the school bus danger zones.
Students are expected to observe the school district's code of conduct while at the bus stop and on the bus.
Students are not allowed to eat, drink or chew gum while on the school bus.
Students are expected to abide by the school bus operator's instructions during boarding of the bus, while on the bus and when departing the bus at the bus stop or school location.
Students are expected to sit in assigned seats and remain in their seats during transit.
If safety belts are on the school bus, then students must wear them.
Most drivers today know the rules around school bus but still too many illegal pass-by occur. Many drivers are distracted, in a hurry or just can't remember what to do in a particular situation. And on top of that, many still use cell phones while driving. We all know it only takes a moment, a few seconds for an accident to happen.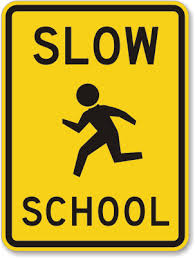 To avoid injury to any of our students, it is so important to remember what to do. It is a good time right now to remind all drivers, young and old of the laws and safe practices around bus stops. Take time to observe the flashing lights and crossing guards' signals around school zones. All it takes is a little patience and everyone can be on their way.
Below is the link to the PB County School District
http://www.palmbeachschools.org/index.asp