CityPlace Christmas Tree Lighting 2013
Christmas Tree Lighting 2013
700 S. Rosemary Avenue,
West Palm Beach, Florida

It's that time of year again at CityPlace when children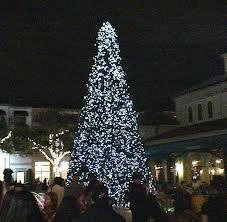 of all ages get excited as the Christmas season officially gets under way. The annual event is set to kick off this Saturday, Nov. 16th with the 40-foot Christmas tree lighting ceremony at 6pm.
The entertainment starts Saturday at 3pm with the Christmas concert performed by the children's choir from The Kings Academy, a dance recital by Dance South Florida, acrobats, magicians, stilt walkers and living statues as well as the Dolphins cheerleaders. Children can visit Santa at Macy's from 3 to 8 pm.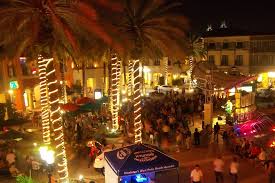 Children enjoy riding on the Christmas train which runs daily from 3 to 9 pm Wednesday and Thursday, 3 to 10 pm Saturday and noon to 8 pm on Sunday. There will also be live Christmas music and entertainment by local bands and choirs throughout the entire Christmas season on the plaza.
Does it snow in West Palm Beach?

Apparently so…..so it seems! Although not real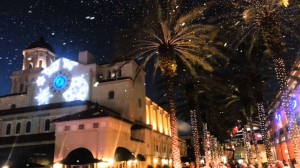 snow, but very realistic and beautifully done. Nightly snowfalls on opening night and will continue through Dec. 31 at 6 and 7 pm on Monday through Wednesday and at 6 pm, 7 pm and 8 pm Thursday through Sunday.
Not all that exciting for us adults however the kids sure get a kick out of it! And it brings us joy to see them happy. And who knows, it may actually snow…..real snow this year if it gets cold enough….we can always hope, right?
Snow Day Nov. 30th from 11am to 4pm
Also bring the kids at CityPlace when real snow will be delivered this time for a totally fun day with lots of photo opportunities. Dress your kids with boots and mittens so they can build a snowman and play in the snow as well as visit with Santa inside Macys from 3 to 8 pm.