4th of July Celebrations WPB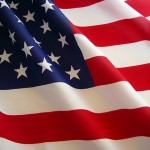 When we think of the 4th of July, we think of family gatherings, picnics and barbeques but mostly we think of fireworks. Here are some details to help you plan your festivities in West Palm Beach and surrounding areas.
Happy 4th of July to everyone!
____________________________________
WEST PALM BEACH
On the Waterfront
5 to 10 pm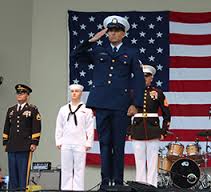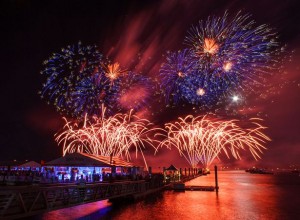 8:30pm
Military Honor Ceremony at the Meyer Amphitheatre
Patriotic musical performances by the Chris Thomas Band at the Meyer Amphitheatre
Unfurling of the 3-story American flag by WPB Fire Rescue
Honoring 2019 Hometown Hero
9pm
Fireworks
********************
LAKE WORTH BEACH
Bryant Park
12 noon to 10pm
11:00AM – Raft Parade- "J" Street and Lake Ave, ending at Bryant Park
1:00PM – The Great American Raft Race at Bryant Park Boat Ramps
3:00PM – Enjoy the Next Generation Car Show & the Kid's Area- games, bounce house and much more!
Main Stage hosted by DJ Mike Locke
3:00PM-4:00PM – July 3rd Showcase Winner
4:15PM-5:30PM – Thirty Hertz- Rock/ Pop/ Reggae
6:00PM-7:15PM – Hot Pink- Classic Rock & Rhythm and Blues
7:30PM-9:00PM – Patrick and the Swayzees 50's Rock, Surf and Soul
9:00PM – Fireworks
******************
RIVIERA BEACH
Riviera Beach Marina Village
190 E. 13th Street
4PM-9:30PM
Live entertainment, DJ, Family Fun Kid Zone, Food Vendors and more
Fireworks 9PM
*****************
BOYNTON BEACH
Intracoastal Park
2240 N Federal Hwy
6:30PM-9:30PM
Fireworks 9PM
Bring your chairs and blankets to enjoy the waterfront view, a special show from Palm Beach Hydroflight at 6:30 p.m., live music from Sub Groove Band, food trucks, children's activities and one of the largest fireworks display in Palm Beach County.
Two easily accessible, complementary shuttle pickups will both be available from at Journey Church on 715 Federal Highway and at Boynton Beach City Hall at 3301 Quantum Boulevard beginning at 5:30 p.m. Free parking is available at each shuttle pickup location.