Temporary West Palm Beach Social Security Office location
A temporary Social Security Administration office is now open. Located at 801 Banyan Blvd. in downtown West Palm Beach.

The office is across from the Paul G. Rogers Federal Building and the courthouse. This interim office will be in place until the permament office opens in early 2016 at the AUTEC Federal Building at 801 Clematis Street in West Palm Beach (right across from temporary location).
The temporary Social Security office is open Mondays, Tuesdays, Thursdays and Fridays from 9 a.m. to 4 p.m. On Wednesday, the office is open from 9 am to noon.
As most people know, the old location at 1645 N. Congress Avenue was closed as a result of ventilation problems with the air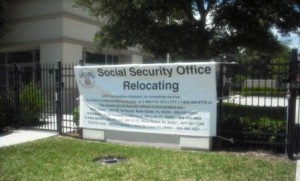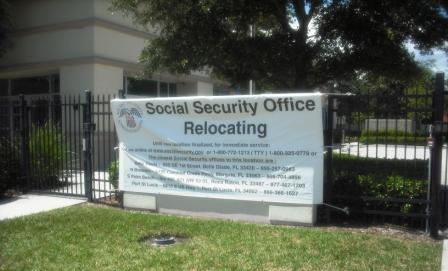 conditioning system and employees were shifted to other Social Security locations until a new location was found.
Everyone is encouraged to use their online services at www.socialsecurity.gov or call their toll-free number at 1-800-325-0778/1-800-772-1213 (TTY) to avoid long lines and especially travel times for seniors with disabilities.
Online services include applying for retirement, disability, Medicare, spouse and child benefits, checking application status, getting a social security statement and appealing a decision.