Riviera Beach Marina Green Market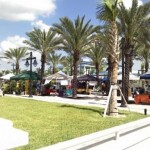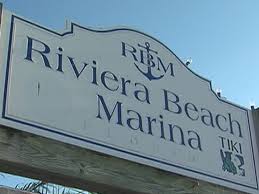 200 East 13th Street
Riviera Beach, Fl 33404
Hours: Saturdays 10am to 2pm

While most green markets in the area open in October, the Riviera Beach Marina Village Green Market will be open all year long, every Saturdays from 10am to 2pm. With the July 9th grand opening just a few weeks ago, I decided to pay a visit this last Saturday. Arriving on 13th Street, head east, signs are visible directing you to the marina.
With a $35 million public investment,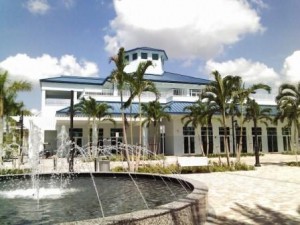 the Riviera Beach CRA demolished the old Newcomb Hall and replaced it with a two-story Marina Event Center and Bicentennial Park. This fabulous venue is available for meetings, weddings and other events. As you drive up, make your way past the Event Center on your left, parking is on your right and parking is totally free. Well designed area with pavers, a water fountain and a gorgeous water view. Easy walking distance to the Green Market. Music can be heard while you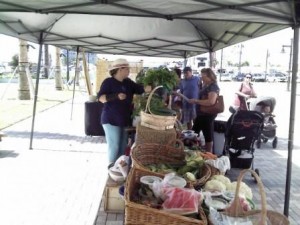 make your way around. Approximately 20 vendors have set up tables offering fruits and vegetables, coffees, smoothies, specialty foods, health and nutrition products, local artisan crafts, jewelry, clothing and accessories.
While I admit it was quite hot, I truly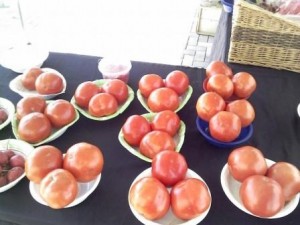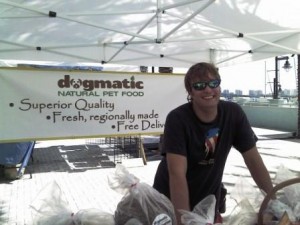 enjoyed walking around and meeting the vendors. A relaxed atmosphere and friendly people all help to make your time truly enjoyable. You can also bring your dogs to the green market. Dogmatic natural pet food vendor offered me a free sample for my cat. From beautiful handmade jewelry, plants and orchids, homemade pasta, oil and vinegar to refreshing smoothies, healthy local produce and wine, there is something for everyone.
The market is run by Harry Welsh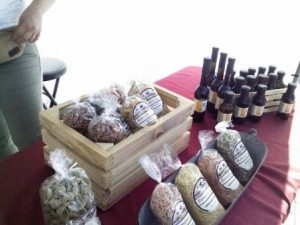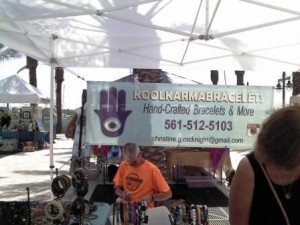 who also runs the Jupiter green market on Sundays. If you are interested in vendor applications, visit harrysmarkets for details.
This is just the first phase of a 10 year plan. Plans are expanding at the Riviera Beach Marina Village to include a waterfront restaurant row, shops and a permanent year-round public market. What a great investment for Riviera Beach residents and surrounding communities as the Riviera Beach Marina is being transformed into a world-class marina attracting people from all over.
This video is a little shaky but you get an idea of the event center. The Riviera Beach Green Market is a short walking distance from the fountain.