4th on Flagler 2014 WPB Waterfront
This 4th of July, come celebrate with family and friends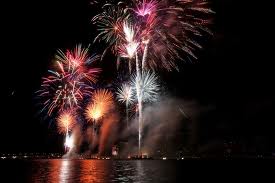 our Independence Day on the WPB Waterfront.
This year's theme is "Together We Create America" which reminds us all that so many have come to this land for opportunities and freedom.
Plan activities for the entire 3-day weekend.
Schedule of Events July 4th to July 6th
Friday, July 4th 2014 –  5 p.m. to 10 p.m.
4th on Flagler with fabulous 16 minutes fireworks display illuminating the Intracoastal waterway.
Fireworks starts at 9 p.m.
Military salute for all branches of the armed forces.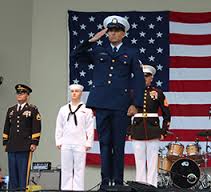 Unfurling of a giant American flag.
Live music from national recording artists "The Lost Trailers and Ryan Star.
Enjoy family friendly putt-putt golf, kid's area, local art and more.
The nine-hole patriotic theme miniature golf course is open 5 to 9 pm daily until July 5 and from 11 am to 3 pm July 6. The cost is $5.00 for one round of golf.
Saturday, July 5th – 1 p.m. to 4 p.m.
Northwest's Taste of the South BBQ & Brew
Located 2 blocks North of Banyan Blvd on Rosemary Avenue Downtown WPB
For $5.00 vendors will be serving up southern-style barbecue fixings.
Fun water games for kids
Live Blues and R&B music!
Saturday, July 5th – 6 p.m. to 10 p.m.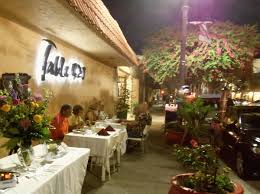 Northwood Village's Star Spangled Jubilee
Located 2 miles north of Downtown WPB on Northwood Road, 24th & 25th Streets
Classic American foods
Live music
Local art
For their website click here
Sunday, July 6th – 11 a.m. to 3 p.m.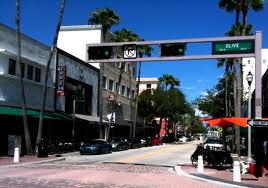 Red White & Brunch FORE $25,000.
Clematis Street, Downtown WPB
Participating restaurants in Downtown WPB will be offering a special brunch menu.
Floating hole-in-one golf challenge for your chance at $25,000.
Waterfront activities to consider

Catamaran Lunch/Brunch Sails
Jet Ski Rentals
Banana Boat Rides
Paddleboard Rentals
Kayak Rentals
For prices and more information, click here
As you can see, there's plenty to do for everyone. Be safe and have a Happy 4th of July in West Palm Beach and all over the country!