Mounts Botanical Garden Newest Exhibits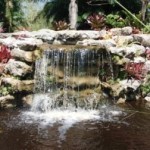 If it's been a while since your last visit to Mounts Botanical Garden, you will be pleasantly surprised by the newest exhibits.
Recently opened in June 2017, 'Windows of the Floating World' features a tropical wetland garden with see-through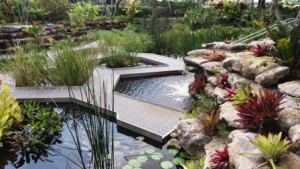 open grid walkways. Slowly make your way down and around the path observing the many beneficial aquatic plants. Walk over and enjoy the calming sound of the stunning waterfall. Lush landscaping with large boulders, lots of tropical plants and trees all around gives you a relaxing soothing feeling of peace and tranquility. There is an area with benches where visitors can feed the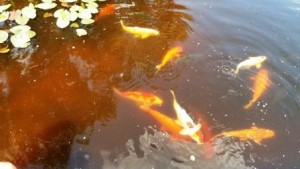 many large and colorful Koi fish. Fish food is available from the gift shop.
An Asian inspired garden is another new exhibit at Mounts. Very peaceful and serene is the Garden of Tranquility with stones, bamboo and plants, the garden offers an area for peace for the mind and soul.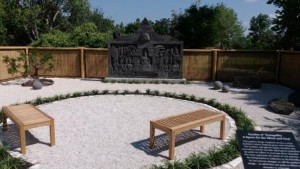 Simple and clean design with bamboo fencing on all three sides adding contrast using green plants in a circular pattern and a couple of wood benches to sit and reflect. A large hand carved relief wall sits at the center back with a small tree, round stones and raked gravel which are typically found in Japanese gardens.
Until June 3 of this year visitors can see all the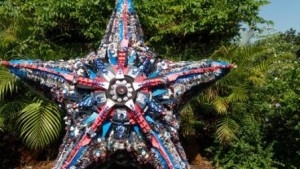 work that was involved in creating 'Washed Ashore' – Art to save the Sea. Located throughout the garden are several large sculptures of aquatic animals made up entirely of plastic and debris. Educational and truly spectacular traveling exhibit shows visitors what has been discarded on our beautiful beaches and ocean and how it can affect marine animals negatively. From a distance you see awesome designs like the Parrot Fish and Humpback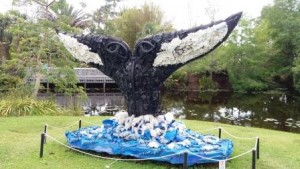 Whale Tail and then upon close inspection you can hardly believe your eyes as to what the sculpture is made of. Truly an eye-opener for everyone.
Besides these exhibits visitors will love walking throughout the garden looking at all the special plants, flowers, trees and take home some inspiration. And of course, children always love going through the Maze.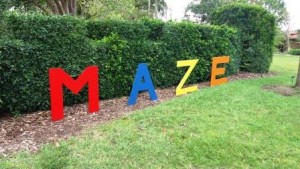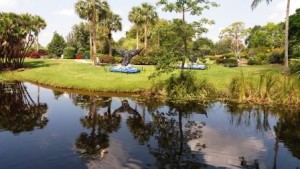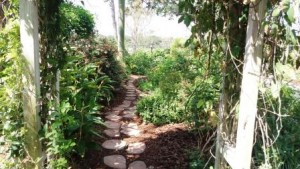 Also check out the improved Garden Gift Shop for a wide selection of books, gardening supplies, jewelry, hats and Florida honey.