If you enjoy fresh fruits and vegetables like me, and prefer to buy at smaller markets, here are a couple of places you may want to check out soon.
___________________________________________________
Farmer Greens Market
Pine Trail Square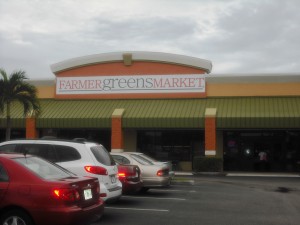 1937 North Military Trail,
West Palm Beach, Fl 33409
(561) 683-2400
What a great place conveniently located next to LA Fitness in the Pine Trail Square Shopping Plaza.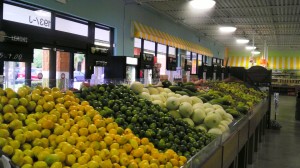 Parking can be limited at times, so you may want to park across the street. Plenty of little shopping carts in front of the store and nice wide entrance doors. Clean and well lit areas invite you inside.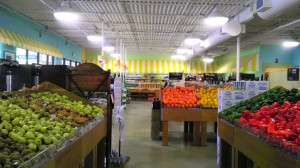 Great selections of fresh fruits and vegetables, assortments of beans of all types, a good size dairy section with salads and ready-made sandwiches,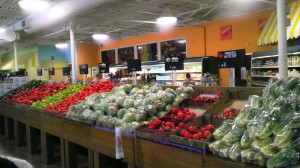 breads, flatbreads and cookies.
What's good about these smaller local green markets is that you can come in, find what you need and check out pretty quickly. There are no long isles to go through if all you need is just fruits and veggies. They have 5 cash registers available and usually 2 are always open, service is quick and easy. They accept cash and credit/debit cards. The store is clean and the employees are very friendly and helpful to their customers.
_______________________________________________________________
Farmers Emporium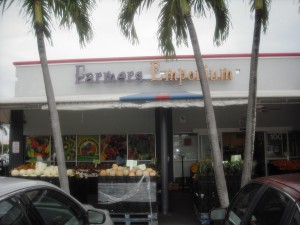 4619 Okeechobee Blvd.,
West Palm Beach, Fl. 33417
(561) 615-5224
Very good location in the Emporium Square Plaza next to Bud's Chicken. There's plenty of parking however, the parking lots fills up fast on busy days as this place is very popular.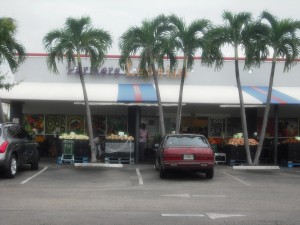 As you walk up to the market, you notice tables filled with fresh fruits and vegetables,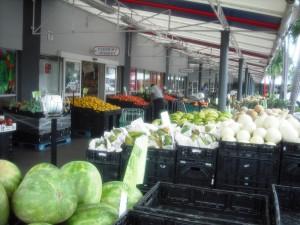 all under a canopy, very well done, nice and airy feel. Shopping carts also conveniently located.
Inside you will find breads, flatbreads, canned products, kosher products, fresh eggs, honey and lots more fruits and vegetables. Prices are really good and people very helpful and friendly.
________________________________________________________________
WPB Greenmarket
on the Waterfront
Banyan Blvd,
West Palm Beach, Fl.
Opening October 4, 2014
from 9 am to 1 pm
Closing May 30, 2015

The largest in South Florida, the WPB Greenmarket will celebrate the opening of its 20th season tasting event, during which many vendors will offer free food samples. Also live orchestra performance and a mimosa (for purchase) and you're ready for a fabulous morning.
This season, the West Palm Beach Greenmarket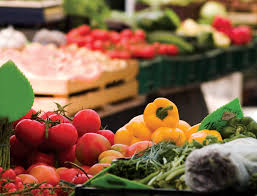 will have over 100 vendors with new kiosks selling organic granola, kettle corn, Belgian waffles, produce and natural personal care products.
New this year is the Waterfront Oasis, at North Clematis and Flagler Drive, that will feature a live island band and a bar serving unlimited mimosas for $10. Fresh flowers and plants and misters to stay cool.
Free parking in the Banyan and Evernia Street garages during market hours. Many people love to bring their dogs. So come by with family and friends and see what's new while enjoying the beautiful Waterfront views.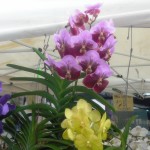 For more information, map, vendor applications, please see their website at: